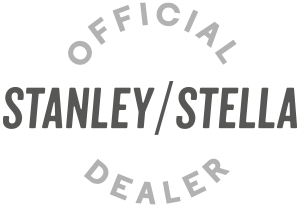 We've partnered with Stanley/Stella for more than five years. Like us, everything they produce is created with sustainability in mind so the whole range is GOTS certified organic cotton and/or made from recycled material.
We love the wide range of styles, high quality garments and on trend colours that our customers love. From a practical point of view, their stock availability is better than most. And the surface of the fabric is rolled again during production, to create a smoother surface for better quality prints.
Stanley/Stella work hard to improve conditions for workers in their garment factories and have achieved Leader status with the Fair Wear Foundation. Their partner factories adhere to a strong Code of Conduct, and each factory is visited every day to ensure good conditions. Stanley/Stella subsidise fair-priced grocery shops and child care in partner factories to help further improve the lives of workers.